Exploring the Different Types of Administrative Assistants and Their Responsibilities (Part 1)
Table of contents
Administrative assistants are an important part of any business. They provide support to executives and staff, manage clerical duties, and handle other tasks as needed. But there are different types of administrative assistants, each with its own unique set of responsibilities.
In this blog post, we will explore the different types of administrative assistants along with their roles and responsibilities. You will get an in-depth look into the world of administrative assistant roles.
The Different Types of Administrative Assistants
There are many different types of administrative assistants, each with its unique responsibilities. Here is a look at some of the most common types of administrative assistants and what they do: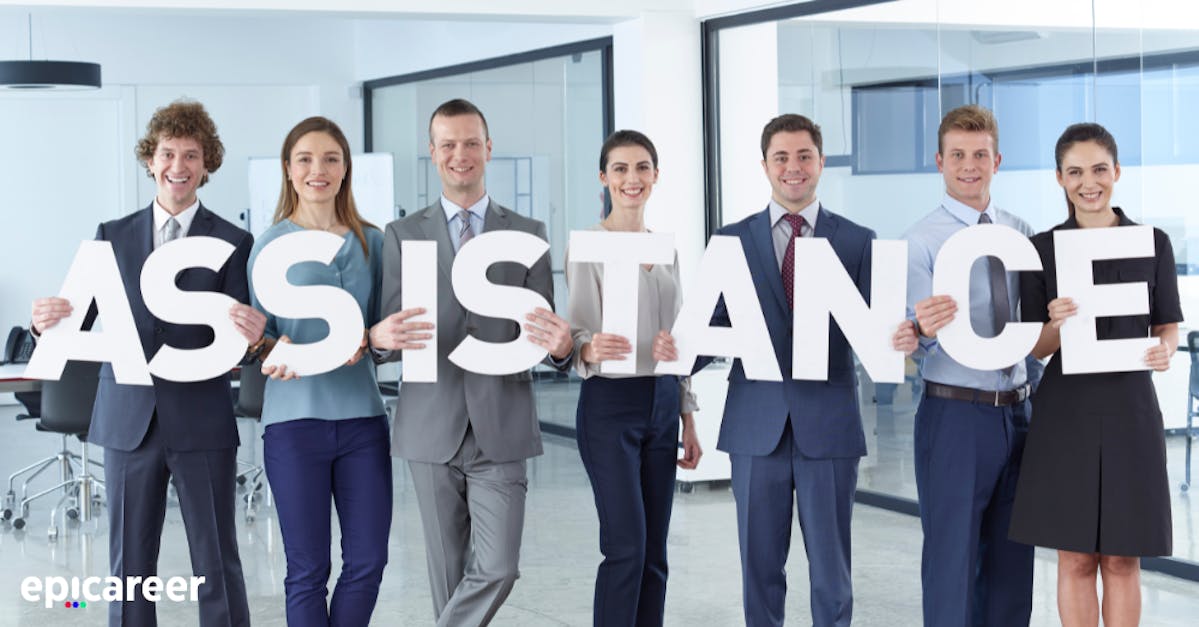 Executive Administrative Assistant
Executive administrative assistants provide high-level support to executives and other senior staff in organizations. They are responsible for a wide range of administrative tasks. Duties of an executive administrative assistant can vary depending on the size and scope of the organization, but typically include:
Managing calendars
Coordinating travel arrangements
Preparing expense reports
Handling correspondence
Organizing and maintaining files, etc
In larger organizations, executive administrative assistants may also be responsible for leading and supervising a team of lower-level administrative staff. The executive administrative assistant must be highly organized and pay attention to detail. These skills are needed to manage the executive's calendar, schedule appointments, and coordinate travel plans. The ability to multitask and prioritize tasks is essential in this role.
The executive administrative assistant must also have strong computer skills. They need to be proficient in using email, scheduling software, and office productivity suites such as Microsoft Office or Google Docs. The role of an executive administrative assistant is challenging and demanding but can be extremely rewarding.
According to ZipRecruiter, annual salaries for an Executive Administrative Assistant are as high as $78,500 and as low as $23,500. The majority of Executive Administrative Assistants' annual salaries range between $39,500 to $58,000. With top earners making $70,000 annually across the United States.
You may explore 10,000 available Executive Assistant jobs that suit you best at Epicareer.
Medical Administrative Assistant
A medical administrative assistant provides support to doctors and other medical staff in a clinic or hospital. They handle tasks such as scheduling appointments, maintaining patient records, and billing insurance companies. Their duties may include:
Scheduling appointments
Maintaining medical records
Maintaining billing and coding insurance forms
Handling correspondence
Managing the medical office
Supervising other office staff, etc
Medical administrative assistants must have excellent organizational skills and the ability to multitask. They must be able to handle confidential information with discretion and maintain a professional demeanor at all times. Good customer service skills are also essential, as they will be interacting with patients daily.
In addition, they must be able to effectively communicate with patients, doctors, and insurance companies. They should also be proficient in using computers and various types of software.
The average salary for a Medical Administrative Assistant can vary depending on which state they are working in. NursingProcess.org reports that the average medical administrative assistant salary is $17.78 an hour, $711 a week, $3,080 a month, or $36,980 annually. Medical administrative assistants usually reach this benchmark after they have been working in the field for nine years.
While for entry-level, the average starting salary is $13.53 an hour or $28,150 a year. In addition, Healthcare Administrative Assistants in Evergreen State usually earn 55% more than healthcare administrative assistants in Bayou State.
If you are interested to work as a Medical Administrative Assistant, we provide 10,000 Medical Administrative Assistant jobs for you.
Legal Administrative Assistant
A legal administrative assistant is responsible for providing support to lawyers and paralegals in a law firm. The responsibilities of a legal administrative assistant vary depending on the size of the law firm. It also depends on the specific needs of the attorneys they work with. The common responsibilities include:
Preparing and filing documents
Answering phones
Scheduling appointments
Maintaining files
Performing research
Drafting documents
Assisting with client communication, etc
In smaller firms, legal administrative assistants may be responsible for a wide range of tasks. While in larger firms they may specialize in specific areas such as litigation or real estate law.
Below is a list of some of the most important skills that a Legal Administrative Assistant should possess:
Excellent written and verbal communication skills
Strong organizational skills
Attention to detail
Ability to multitask and prioritize tasks
Strong research skills
Knowledge of legal terms and processes
Proficiency in Microsoft Office Suite and other common legal software programs
According to Glassdoor, the estimated total pay for a Legal Administrative Assistant in the United States is $47,522 per year. It includes the average base salary of $45,138 per year and the estimated additional pay of $2,384 per year. Additional pay could include cash bonuses, commissions, tips, and profit sharing.
There are 10,000 Legal Administrative Assistant job opportunities you can find at Epicareer. Pick the best match for you by filling in your skills & experiences.
Virtual Administrative Assistant
A Virtual Administrative Assistant is an administrative assistant who works remotely, often from home. Virtual Administrative Assistants are often self-employed and work with several clients. In order to work well remotely they must be able to communicate effectively via email, phone, and video conference.
The responsibilities of a Virtual Administrative Assistant vary depending on the needs of their clients. However, some common duties include:
Managing calendars
Setting up appointments and meetings
Making travel arrangements
Preparing correspondence
Handling customer inquiries
Creating and maintaining spreadsheets and databases
Researching information on the internet, etc
An effective virtual administrative assistant should have excellent time management, organization, and communication skills. They should be able to work individually and be comfortable using technology, including computers, email, and online scheduling tools. Strong writing skills are also important for creating reports, emails, and other correspondence.
Virtual administrative assistants need to be able to manage their own time and workload effectively. It is vital in order to meet deadlines and keep their clients happy. They should be proactive and take the initiative to solve problems as they arise. Good customer service skills are also essential for dealing with client queries and complaints.
The average salary for a Virtual Administrative Assistant in the US according to ZipRecruiter is approximately $28.44 per hour. While Indeed reports that the average base salary is $23.92 per hour.
If you are interested to earn more from home, being a Virtual Administrative Assistant can be a good choice. We have 10,000 Virtual Administrative Assistant jobs from all over the world you may apply for.
Those are 4 out of 8 types of Administrative Assistant jobs to give you a better understanding of each role. In the next article, we will provide more information regarding Administrative Assistant job types.
Only Apply for job that matter.