The Essential Guide to Becoming an Administrative Assistant
If you are looking to start a career in the administrative field, this is the right article for you. This guide will walk you through the essential steps of becoming an administrative assistant. We also cover advice on succeeding in the role. So if you're ready to dive into a new career, read on for this article.
What is an Administrative Assistant?
An administrative assistant is someone who provides administrative support to an individual or group. Administrative assistants are responsible for a wide variety of tasks, including managing calendars, scheduling appointments, handling correspondence, and preparing reports. In many cases, administrative assistants also serve as the first point of contact for customers or clients.
Administrative assistants typically need at least a high school diploma or equivalent, although some jobs may require postsecondary education or specialized training. Many administrative assistants also acquire additional skills through on-the-job training or continuing education courses. As administrative assistants gain more experience, they may be promoted to roles that require more responsibility, like office manager or executive assistant.
Duties of an Administrative Assistant
The duties of an administrative assistant can vary depending on the size and type of organization they work for. In smaller organizations, administrative assistants may be responsible for handling all of the administrative tasks. In larger organizations, they may specialize in specific areas such as human resources or finance. No matter what their specific duties are, all administrative assistants play a vital role in supporting the day-to-day operations of their organizations.
An administrative assistant performs a variety of tasks to support the operations of an organization. However, there are some common duties that are typically expected of an administrative assistant. These include:
Answering phones and directing calls as needed
Greeting visitors and clients
Scheduling appointments and maintaining calendars
Making travel arrangements
Preparing correspondence and documents
Maintaining filing systems
Processing invoices and payments
Providing customer service support
Assisting with special projects as needed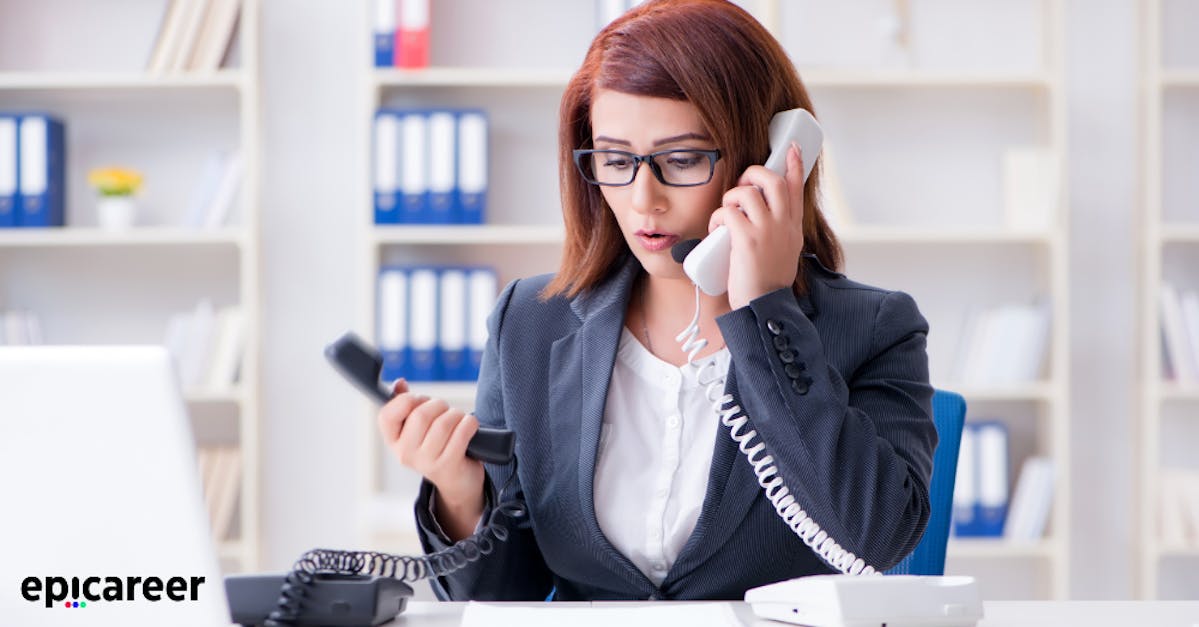 Skills Needed to be an Administrative Assistant
There are various skills you need to master for this role. Here are the top 8 essential skills to be an administrative assistant:
The ability to multitask: Administrative assistants are often required to juggle multiple tasks at once, so the ability to multitask is essential.
The ability to stay organized: Staying organized is critical to being successful as an administrative assistant. This involves keeping track of deadlines, managing files and paperwork, and maintaining a calendar.
The ability to communicate effectively: Effective communication is important for administrative assistants in order to interact with co-workers, customers, and clients. This includes written communication such as email and memos, as well as oral communication such as phone calls and meetings.
The ability to use technology: Technology is a big part of the job for administrative assistants. They need to be proficient in using computers and various software programs. This also includes using office equipment such as printers and fax machines.
The ability to work independently: Administrative assistants must be able to work independently and make decisions on their own. They need to be self-motivated and take initiative when needed.
Interpersonal skills: As an administrative assistant, you will need to be able to interact with people in a professional and friendly manner.
Problem-solving skills: Being able to troubleshoot and solve problems quickly and efficiently is an important skill for administrative assistants.
Time management skills: An administrative assistant needs to be able to manage their time effectively in order to complete tasks on time.
How to Become an Administrative Assistant
There are many different ways to become an administrative assistant, but there are a few essential steps that everyone should take. Here is a guide to becoming an administrative assistant:
Get a degree or certification in office administration or a related field. Although it is not required, having a degree or certification will give you a leg up on the competition and show potential employers that you are serious about your career.
Acquire experience in the related field. Many administrative assistant positions require at least some experience, so try to get your foot in the door by interning or working in a related field.
Be proficient in computer skills and office software. In today's business world, it is essential to be able to use computers and various office software programs efficiently. Therefore, brush up on your skills or take some classes if necessary.
Have excellent communication and people skills. As an administrative assistant, you will be responsible for interacting with people daily, so you must have strong communication and people skills.
Be organized and detail-oriented. Administrative assistants need to be able to keep track of numerous tasks and details, so organization and attention to detail are essential qualities for this career.
Average Salary for Administrative Assistants
According to Glassdoor, the estimated total pay for an Administrative Assistant is $41,570 per year in the United States area, with an average salary of $39,609 per year. The estimated additional pay is $1,960 per year.
While Indeed reports that in the United States, the average base salary for an Administrative Assistant is $18.03 per hour. This salary range can vary depending on the years of experience.
Becoming an administrative assistant is a great way to enter the world of business and start your career. With hard work, dedication, and knowledge of the essential skills needed for this profession, you can become a successful administrative assistant. Not only will you be able to help lead an office or organization toward success but you'll have the satisfaction of knowing that you are contributing to the success of something bigger than yourself.
If this sounds like a job path that interests you, pick one of the 10,000 Administrative Assistant jobs available at Epicareer. Apply for the jobs highly matched to your resume to increase the possibility of passing the recruitment process.
Only Apply for job that matter.